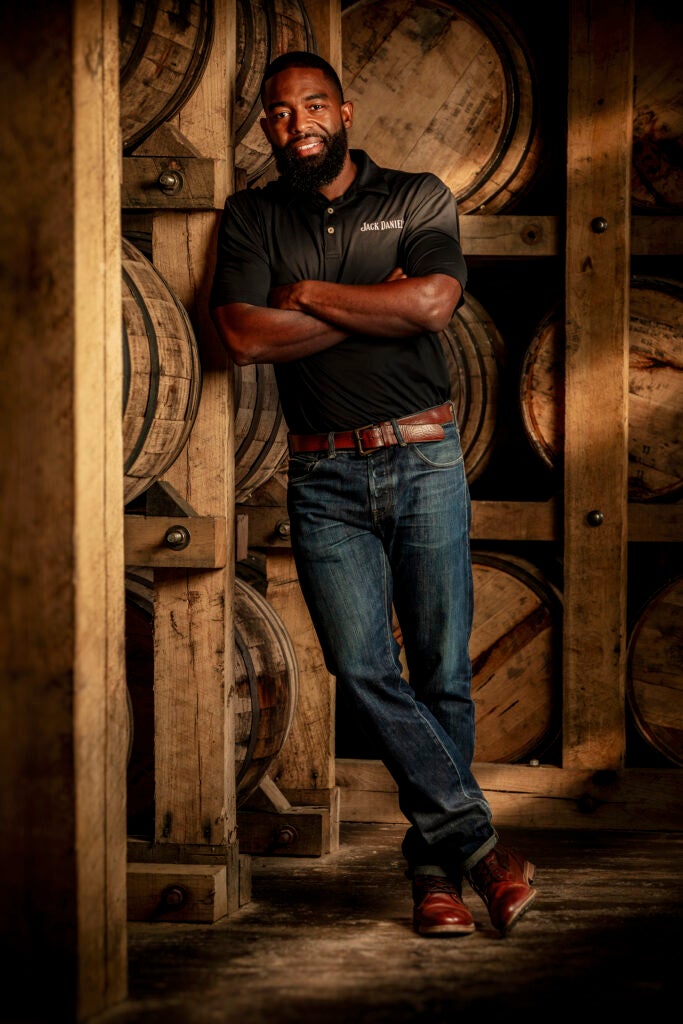 Byron Copeland is Manager of Leadership Acceleration and Maturation Innovation at the Jack Daniel Distillery. He was the first participant in the Nearest and Jack Advancement Initiative's Leadership Acceleration Program. From the time he entered the program in 2020, Byron has gotten a taste of all aspects of the whiskey-making industry – from innovation to research and development, quality control and packaging. Serving as an ambassador for Jack Daniel's, Byron conducts VIP tastings and barrel selections, and is an official whiskey taster for Jack Daniel's.
Before coming to work in Lynchburg, Byron spent years learning the time-honored craft of the cooper, or barrel maker, at the Jack Daniel Cooperage. He worked in each department of the cooperage and became an expert in the barrel making industry. He oversaw special innovation projects and eventually managed the white oak inventory needed to produce barrels for the best selling whiskey in the world.
Byron is passionate not only about his work at Jack Daniel's, but also about advancing the progress Brown-Forman and others have made in increasing diversity in the industry. Byron sees his success in the Leadership Acceleration Program only as important as how helpful he can be in helping others better themselves through education, opportunity and experience.
Byron says he has whiskey in his blood. His grandmother was well known in his native Fairfield, Alabama for hosting large neighborhood gatherings where friends would come to fellowship over a glass of whiskey. He now lives in Madison, Alabama with his wife Ashley and two children – Jordyn and Byron Jr. After a long work week, Byron enjoys his Jack Daniel's on the rocks.